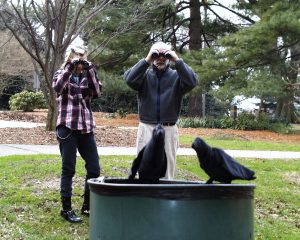 As you can see, the Undergraduate Research Program is in desperate need of updated pictures of students doing research! We use these pictures for our website, promotional materials, and communications with both current and future students, so we want them to be exciting and current.
We will be hosting a photo contest from now until the end of the semester. Take a picture of you doing research – in the lab, the library, or wherever you do your work. Submit it here, and the best entry will win a $25 Amazon gift certificate. Some of the photos will be featured on our website, so everyone can see the great work that you do.
Entry deadline is December 13, 2016, at midnight.
The winner will be announced December 15, on this page and by email.
Sorry. This form is no longer available.