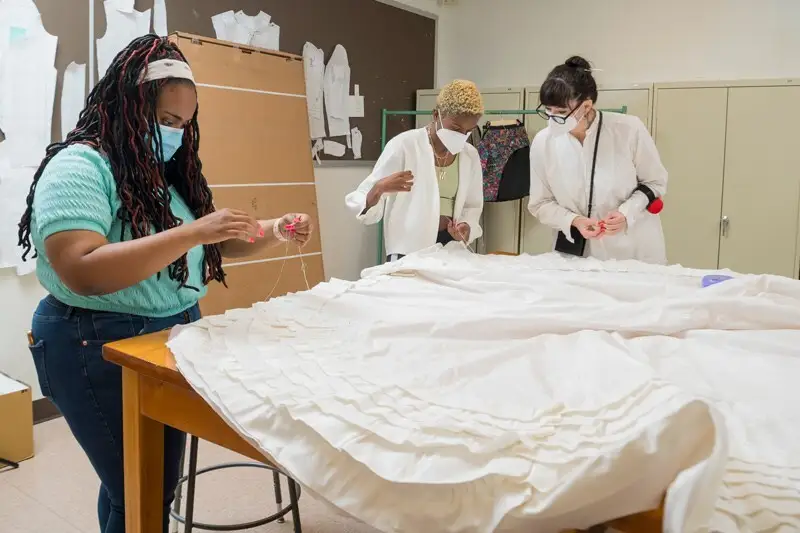 Honoring a Legacy by Design
UD undergraduate students Maya Bordrick, Alex Culley and Kayla Brown recreated Jacqueline Bouvier's wedding dress, originally designed by African American designer Ann Lowe.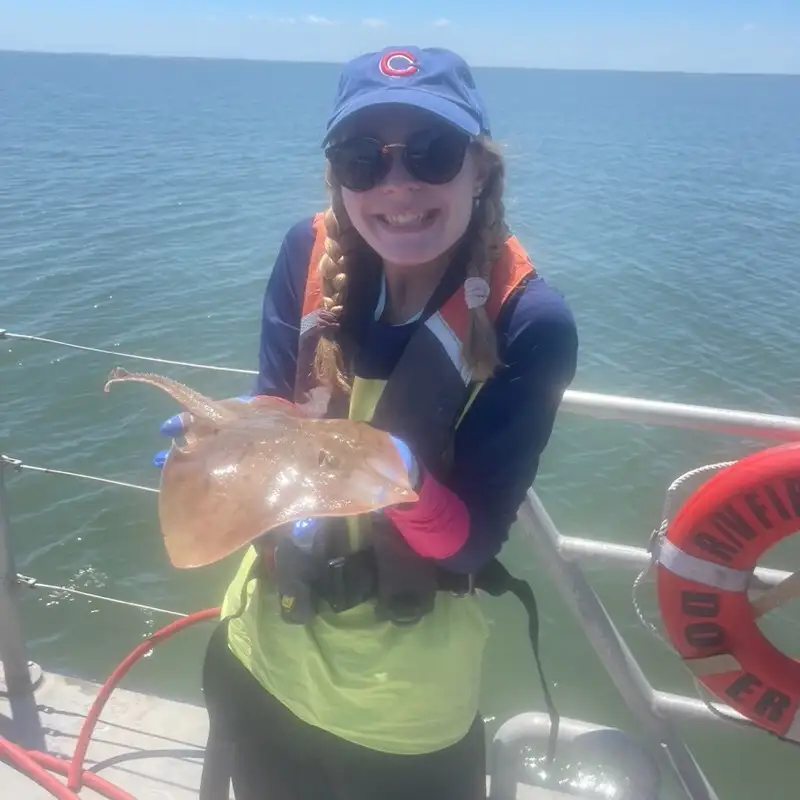 Delaware Bay Skates
UD undergraduate student Caroline Bowers spent the summer of 2022 as a UD Summer Scholar researching the clearnose skate to get a better understanding of their diets.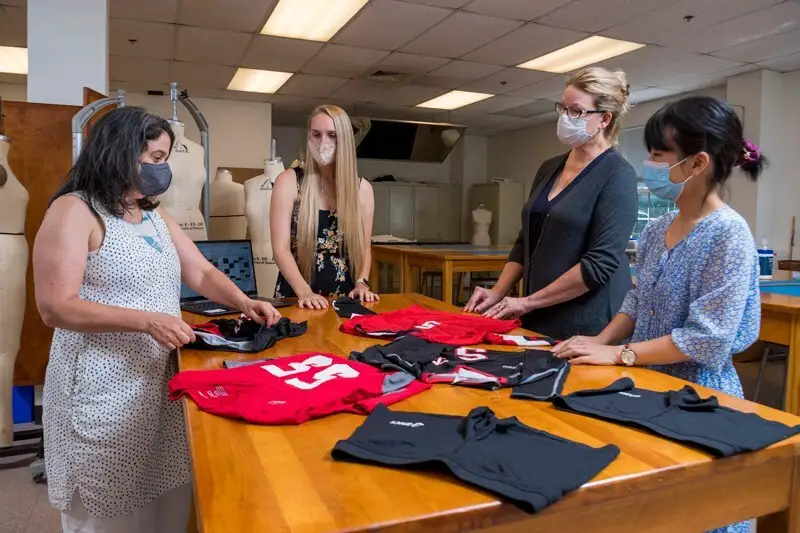 Fash-a-letes
UD Summer Scholar Jenna Tomasch works on athletic apparel design and research.